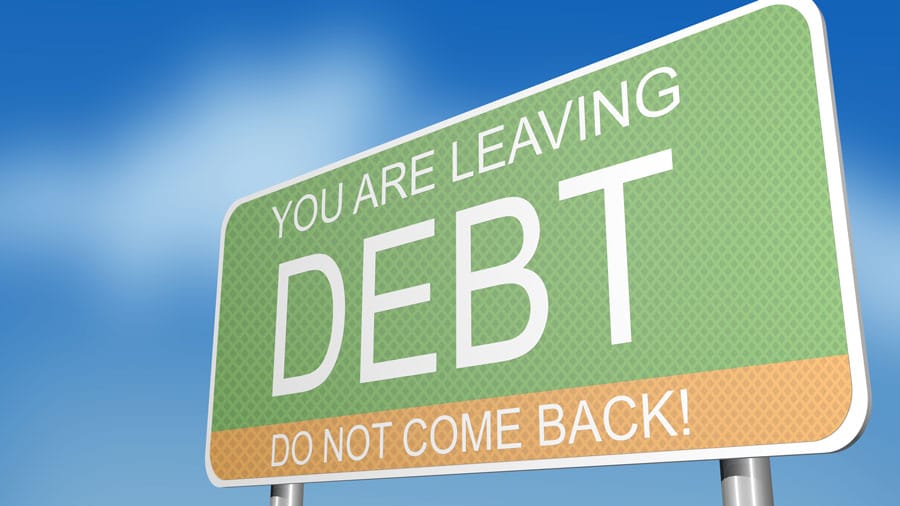 Because sometimes bad things happen to good people. You may have lost a job; had your hours reduced or lost overtime, reducing your income; taken a job for a lower wage; become sick or injured; or ended a marriage. Maybe you just made some bad decisions and mistakes when you were young and want to put the past behind you. Maybe you're in jeopardy of losing a house or a car… or a creditor is threatening to garnish your wages or take money from your bank account. You're already living check-to-check and you need every penny to pay living expenses like food, rent, and utilities.
Now you're worried all the time, stressed and depressed, having a hard time sleeping … and you're afraid to answer the phone at home or, even worse, at work, and you don't even want to open your mail. You are barely making minimum payments on your bills and the interest rates are so high that you don't see a light at the end of the tunnel. You don't think your credit score will ever improve. You have done everything you can think of to catch up on your bills and already drained your savings and retirement. It's clear that you will never get ahead if you don't do something different.
Bankruptcy is the government's way of saying that you deserve a second chance and a fresh start. That's exactly what bankruptcy gives you, and why you should consider filing. Because you deserve to give yourself a break and regain some hope for a better future.
Chapter 7
Chapter 7 bankruptcy will let you wipe out most of your unsecured bills, like credit cards, medical bills, cash advances, old utility or cable and phone bills, balances on foreclosed homes and repossessed or returned vehicles, and legal judgments from creditors and insurance companies. It will stop a creditor from garnishing your wages, prevent a utility company from shutting off your service, and help you reinstate your driver's license. It will let you surrender a house or car you can't afford anymore without having to pay anything back.
Although a Chapter 7 bankruptcy is called a liquidation of your assets, you usually can keep your house or car if you are current on your payments, as well as all of your retirement savings. It is rare for anyone to have to lose their personal belongings when filing a Chapter 7 bankruptcy; usually it is an item that you are choosing to give up. Most of the time, the process takes only about four months after filing for your case to be completed. But in 2005, the government made it more difficult for some people to file Chapter 7 by creating an income test that everyone must pass in order to qualify.
Chapter 13
Chapter 13 bankruptcy is a restructuring or reorganization of your debts that lets you repay part of your bills over three to five years. People often think that a Chapter 13 means they will have to pay back all of their debt, but that is not true. In most case, after subtracting your living expenses, you pay only a small percentage of each bill, often just pennies on the dollar!
Instead of dozens of monthly bills, you pay only one reasonable and affordable monthly payment. Chapter 13 may be right for you if:
You are forced into it because your income is more than the allowable limits and you don't qualify for a Chapter 7;
You have filed a Chapter 7 within the past eight years and something has happened that is forcing you to file another bankruptcy;
You need to catch up mortgage payments you have fallen behind on, and even stop your house from being sold at sheriff's sale;
You are so underwater on your home that a Chapter 13 may allow you to get rid of a second or third mortgage or home equity line of credit and many judgment liens;
You own something free and clear that you risk losing in a Chapter 7 and you want or need to keep that item;
You have some debts that you can't discharge in a Chapter 7, like child and spousal support or many federal and state income and sales taxes, that you want to pay back over time;
You need to protect a co-signer on one of your bills.
This article is intended to provide an overview of the bankruptcy process. Filing for bankruptcy is complicated and we recommend you contact us for a free consultation to discuss your situation.
Schedule your free consultation with David Bhaerman today to see if Chapter 7 or Chapter 13 bankruptcy can help you. Call 614-834-7110 or use the appointment request form on this page.