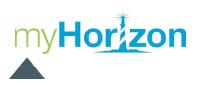 After filing for bankruptcy (either Chapter 7 or Chapter 13), you must complete an education course for debtors. Register for the course online or take it by phone. The course walks you through some additional basic budget and financial management strategies. Expect to spend about 60-90 minutes on the course. If you are filing a joint bankruptcy with your spouse, you must both take the course together, and must both complete the course prior to your bankruptcy being discharged. 
After you complete the course, you must speak with a phone counselor who may ask a few questions to see if you understand the material. If you take the course online, you'll be provided with a phone number to call a counselor.
Certificates for the course will be sent directly to David to include with your Bankruptcy case. See below for cost.
Available course providers
| Pre-filing Course Provider | Course Price | Course Availability | Counselor Online | Counselor Phone |
| --- | --- | --- | --- | --- |
| Debt Education and Certification Foundation | $24 | 24/7 | 24/7 | 24/7 |
| Second Bankruptcy Course | $15 | 24/7 | M-F: 8am – 8pm EST* | M-F: 8am – 8pm EST* |
All online and telephonic courses are available in English and Spanish.
*A live SBC Counselor session is only required if the automated quiz is failed twice.