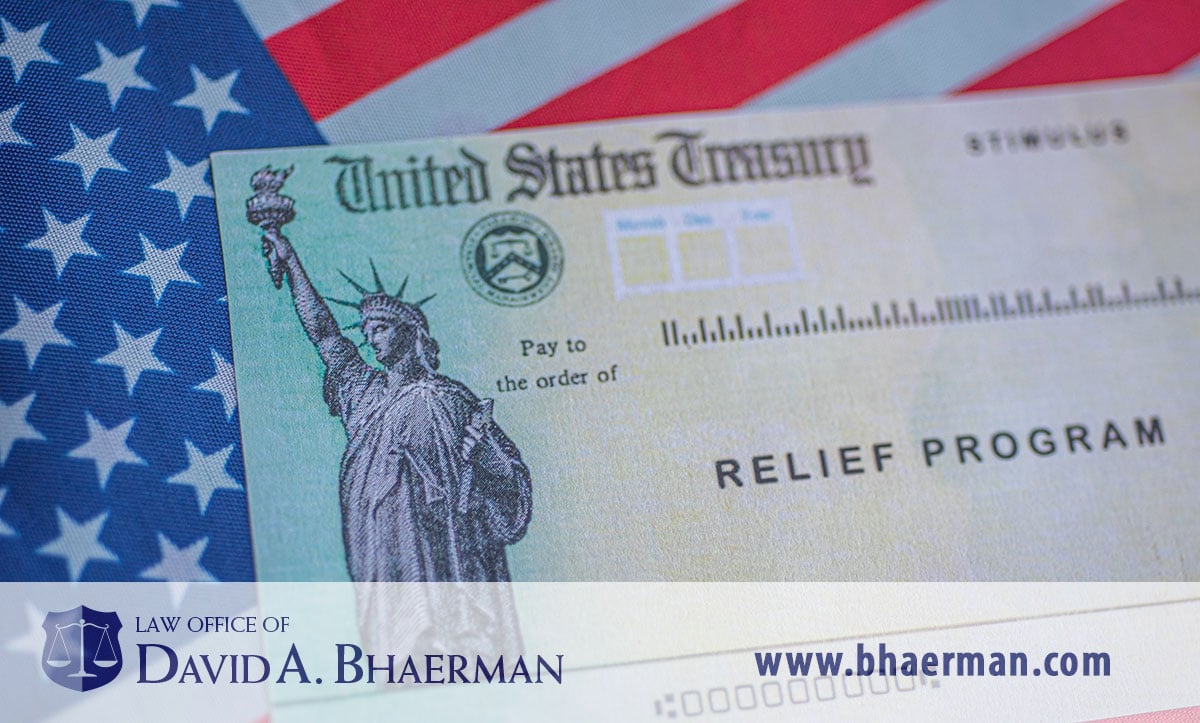 Can Bankruptcy Take Your Stimulus Check?
June 15, 2020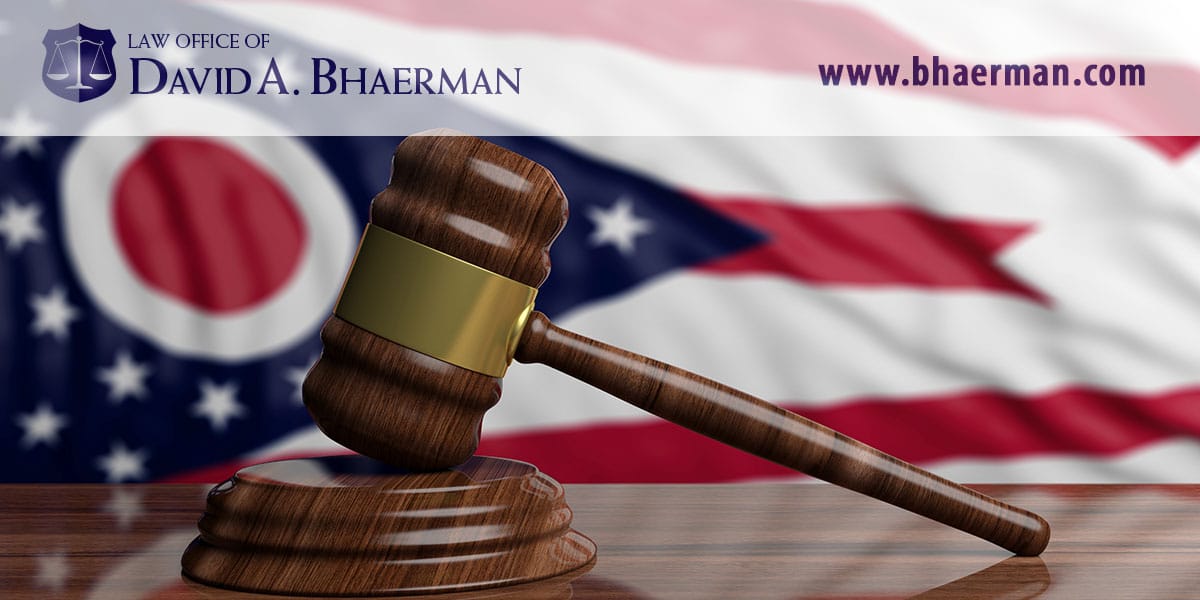 How to Determine if You Quality for Filing Chapter 7 Bankruptcy in Ohio
June 22, 2020
When you are in financial trouble it may feel like there is no place to turn for help. You may fear that you are going to lose your car, your home, your business and everything that you have worked for. But, that is not always the case for Ohio residents, if you take action quickly.
If you're in over your head financially, with a mountain of credit card debt; if you're behind on your mortgage or car payments; if you owe back taxes; or you have other debt you are having difficulty repaying, filing bankruptcy may be the answer.
It's possible that filing chapter 7 bankruptcy may get you a fresh, new start, and wipe out existing consumer debt; or filing for chapter 13 bankruptcy will allow you a chance to get caught up and repay some of that overwhelming debt.
Seek Professional Guidance Before Filing Bankruptcy in Ohio
Filing bankruptcy is something that can have a major effect on your life for some time, and you should seek professional guidance before considering your options. Before you consider filing bankruptcy, or other options like debt consolidation or financial counseling, you should speak with an attorney who specializes in bankruptcy issues.
If this is the case, you need a specialized attorney, one who focuses only on bankruptcy law. A bankruptcy attorney has pursued a specialized field of study, and is an attorney who understands all the minutiae of filing and seeing a bankruptcy case to its successful completion.
But, not all attorneys know how to guide a client through bankruptcy proceedings and not all bankruptcy attorneys do the job well. With that in mind, here are a few tips for selecting a bankruptcy attorney in Ohio.
Finding Bankruptcy Lawyers
You can search the internet using the phrase "Ohio bankruptcy attorney" and find lots of names. But how do you know which one is the right attorney for your situation?
Look for Reviews. If you go the internet route, look for lawyers with as close to a 5-star rating in their review profiles. Consumers today trust online reviews almost as much as they trust personal referrals.
Ask Friends or Relatives. It may be difficult to reveal your financial situation to friends or relatives, but you might be surprised to find they may know of a great bankruptcy attorney that helped them, or a friend, to navigate the murky waters of filing bankruptcy.
Ask Your Family Attorney. If you have a family attorney who handles other legal issues for you, ask for a referral.
Use Find a Lawyer on the Columbus Bar Website. You can also check out the website of the Columbus Bar Association for lawyers in your area.
With all of this in mind, how do you know which one will be the best fit for your situation?
Choosing a Bankruptcy Attorney
When you are dealing with a bankruptcy, like any specialized legal issue, you want someone who practices only in bankruptcy. And, since you may have to meet in person, it makes sense to select someone whose office is nearby. When you search Google, you should see a Google Maps listing that shows you three or four attorneys near you, as well as reviews.
During the COVID-19 Coronavirus Pandemic stay-at-home order, many attorneys are available to meet by ZOOM meeting or other video meeting service, saving you time and allowing you to stay safe at home. At the very least, you should schedule a phone call to chat with an attorney and describe your situation. Most will offer a free initial consultation by phone or by online meeting. That's a great way to gauge how well you'll be able to work with a particular bankruptcy attorney.
One way to find out about the attorney's level of specialization is to check out their credentials. For example, Pickerington Ohio bankruptcy attorney David A. Bhaerman received his Juris Doctor from Capital University Law School, and earned a Master of Laws in Business degree from the same school.
The bar memberships and organizations to which an attorney belongs can go a long way to show the degree of specialization in bankruptcy work, and where they practice. David belongs to the Columbus, Fairfield County, and Ohio State Bar Associations. He is a member of the National Association of Consumer Bankruptcy Attorneys (NACBA), and Credit Education Coalition as well as the District of Columbia Bar Association.
He has been admitted to the bar to practice law in the State of Ohio, District of Columbia, United States Court of Appeals of the Sixth District, and most importantly, the United States District Court for the Southern District of Ohio, the local federal court that oversees bankruptcy proceedings in the central Ohio area.
Choosing an Attorney with Bankruptcy Case Experience
No matter how impressive an attorney's credentials may be, it's important to hire a bankruptcy attorney with a great deal of experience successfully filing and completing bankruptcy cases with the court. David has successfully filed and completed more than 1,500 bankruptcy cases for his clients.
Talk to the Bankruptcy Attorney before Making Your Final Choice
No matter how specialized the bankruptcy attorney, they need to be someone that you can effectively communicate with, and someone with a broad range of life experience that helps them understand you and your situation. David was an Assistant Attorney General for the State of Ohio before opening his law offices in Pickerington and Lancaster, Ohio. He also worked for The Ohio State University as Special Assistant to the President for Executive Communications (the president's chief speechwriter). David is a husband, father and a longtime resident of Pickerington, and is familiar with the Central Ohio area.
Essay Writing: Essay Writing Programs That Help Students With Their Writing AssignmentsThese days, it's perhaps not quite as easy to locate the right sort of writing programs as it was. Many schools are currently offering degree programs that include apps offering writing assignments that students can buy on the web. This will supply them with a better chance at getting a degree.Students who register in such programs do not have to compose a first essay. They can merely choose one of those several essay types they are able to choose from to help them along with their writing homework.
A variety of essay topics can be chosen out of such as personal essays, creative writing, fitness and health, and article editing, to name a couple.Another benefit of these apps is that they will help students with their very first eligibility requirements. By way of example, a student can find the writing homework which she or he needs for his or her essay credentials if he or she enrolls in these classes. This helps in having all the information required for each particular essay topic. This really is among the greatest advantages of these programs.Writing assignments are usually provided on the web.
The missions can either be delivered by email or by fax. In this manner, students would not have to send a hardcopy of these essays they could write my essay for me.These online writing programs also provide students a means to create and share their own essays. They are able to write their writing assignments in addition to submitting them to the authors' app's computer system. This may make it effortless for them to do both the assignments.Certainly one of the easiest essay writing tasks that students are able to do is to get a pen and paper and write their books in a format that will allow them to publish them.
If students wish to take advantage of the free printing capabilities of the online writing mission, they can also attach a scanned image in these record to the file file that they are sending.The power to complete both writing assignments and distribute them this way makes this a very strong tool. Students may utilize it in order to receive all the info that they want to their writing assignments, while at exactly the exact same time, so be ready to check their writing skills.
Bankruptcy Attorney Nearby
For a local expert in bankruptcy issues, with extensive legal experience and a nearby lawyer in the Central Ohio area, it will be difficult to find a better bankruptcy attorney to represent you than David A. Bhaerman. David is compassionate, caring, and non-judgmental in his approach to helping his clients navigate their way through financial challenges.
To determine if Chapter 7 of Chapter 13 bankruptcy will help relieve the stress of your current financial situation, call 614-834-7110 for a free initial consultation. You may also use our convenient scheduling form on this page to book an appointment.