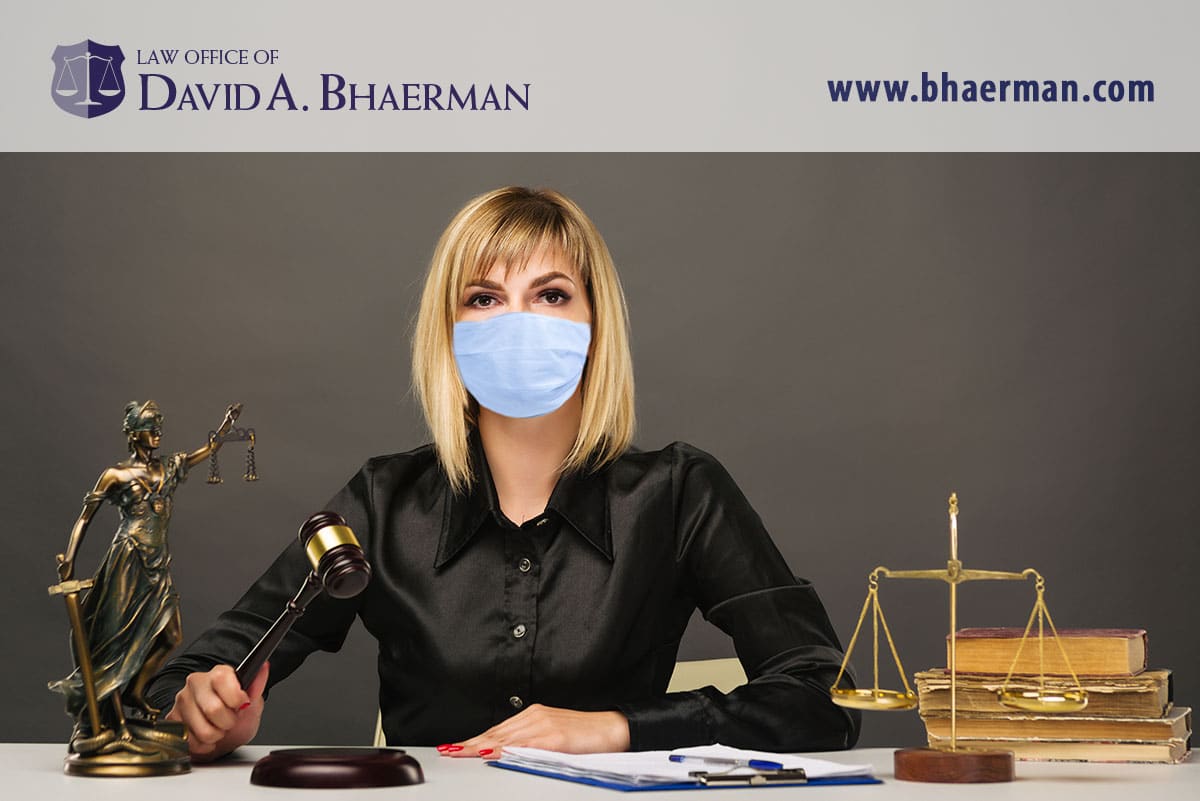 Changes in United States Bankruptcy Code Because of COVID-19
June 22, 2020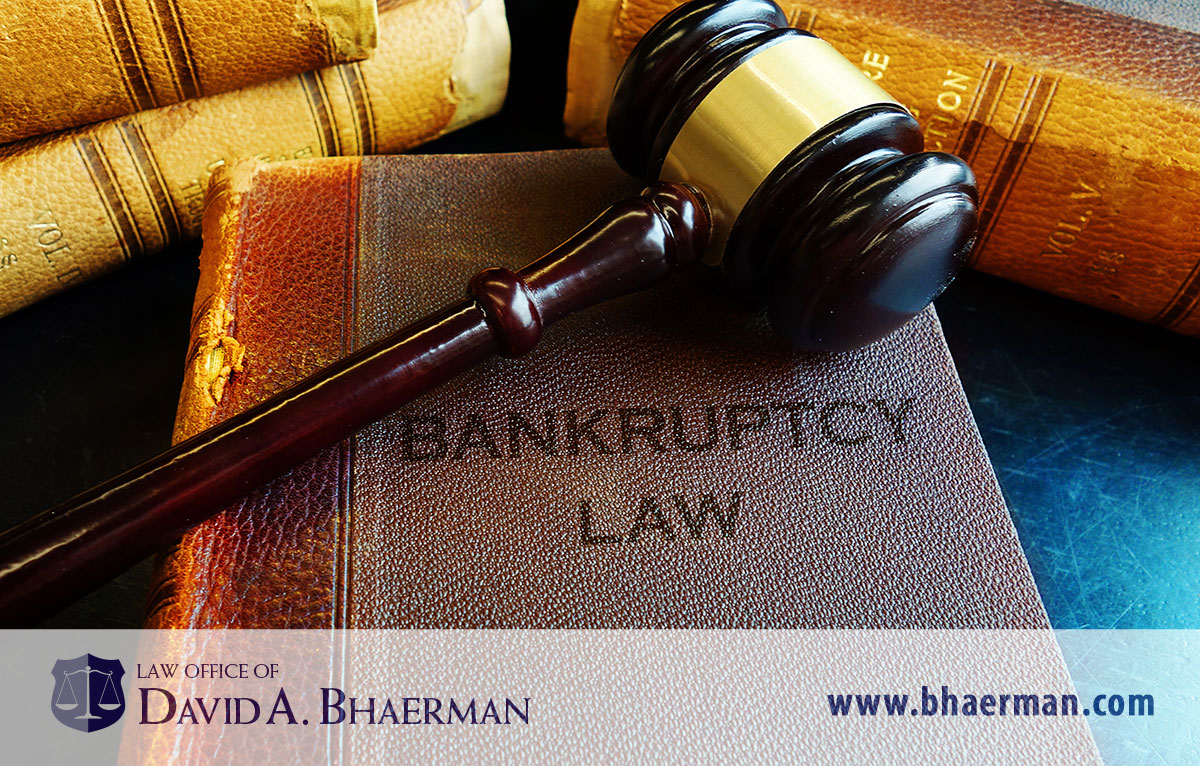 10 Benefits of Working with a Bankruptcy Attorney
July 21, 2020
Looking for a basic checklist to follow to successfully file a Chapter 7 bankruptcy in Ohio? Although you can file "pro se," or without an attorney, it is not recommended, because of the complexity of the laws and the many pitfalls that can have disastrous consequences. Read on for a quick overview of the steps to file Chapter 7 Bankruptcy in Ohio. In a hurry? Contact the Law Office of David A. Bhaerman today for a free initial consultation using the contact form on this page, or call 614-834-7110.
Gather Up Your Financial Documents
The first step to filing for Chapter 7 Bankruptcy in Ohio is to collect and organize all of your financial documents. You'll need the information listed below. We recommend organizing all the information in printed folders, labelled for easy access (you may need it later to confirm something or answer questions). Most attorneys, including David Bhaerman, request copies of your documents, rather than the originals, to keep on file.
Pay Stubs Pay stubs from the last seven months.
Additional Income Evidence of any additional income for the past seven months.
Tax Returns Federal and Ohio Tax Returns for the past three years.
Bank Statements for the past three months, and evidence of the balances as of the date of filing.
Bills The most recent bill with account number and creditor address.
Vehicles Title or memorandum of title for every motor vehicle you own, including cars, trucks, motorcycles, boats, trailers, mobile homes, ATVs, etc.
Identification A photocopy of your driver's license and social security card. If you can't find the card, you should order another from the Social Security Administration.
Life Insurance A copy of all life insurance policy declaration pages.
Retirement Accounts The most recent statement for any 401(k), 403(B), public/school/police or fire employee retirement, IRA, or any other retirement account you own.
Loan Documents A copy of all loan agreements secured by property, including vehicle leases, car loans, and loans for any personal property listed as collateral.
Lawsuits A copy of any lawsuits filed against you, including foreclosures.
Divorce/Dissolution If your marriage ended in the last eight years, a copy of your divorce or dissolution decree and separation agreement.
Child Support A copy of the most recent child support order, and the contact information for each person who receives the support, as well as the name and address of each child support enforcement agency involved.
Potential Lawsuits/Claims Information about any auto accident, medical malpractice, workers comp, employment claim, class action lawsuit or any other potential claims during the past four years.
Bankruptcy A copy of your discharge if you have EVER filed bankruptcy previously.
Real Estate The recorded deed to any real estate you own, including inside or out of Ohio.
Attend an Approved Credit Counseling Course
Ohio bankruptcy law requires that anyone filing must attend and successfully complete a mandatory creditor counseling course prior to filing for Chapter 7 Bankruptcy. Find a link here for our recommended course provider.
You have the option to take courses online or by phone. Total cost to take a course is about $24. If married and filing joint bankruptcy, you and your spouse must both attend.
Complete Bankruptcy Filing Forms
You can obtain the necessary forms from the Southern District of Ohio bankruptcy court's website. Because of the complexity of the process, we recommend working with an attorney that specifically practices bankruptcy law. Your attorney will provide all the necessary forms and take care of filing them for you.
Pay Your Chapter 7 Filing Fee
The current fee for filing Chapter 7 Bankruptcy in Ohio is $335. The fee must be paid in full using cash, money order or cashier's check made payable to Clerk, U.S. Bankruptcy court. There is a provision in the law that helps out people who earn below 150% of the federal poverty line, you can file an application for a fee waiver that will be reviewed by the court. You may also file the application fee in installments.
Print Your Bankruptcy Forms
Once you have completed the forms (with or without an attorney) the next step is to print the forms, and sign and date them. Unfortunately, the Bankruptcy Court still does not allow electronic signatures, but requires physical signatures, so you will have to print and sign the papers. If printing them yourself, remember the court will only accept forms printed on a single side (no front and back). Keep a copy of your forms (your attorney will provide one) with all of the documents you gathered for the filing.
File Your Bankruptcy Petition in Person
If filing pro se, you'll have to file the bankruptcy petition in person. You can find information on the location of the Southern District Court on our website here. Be sure to include all the necessary documentation, including your completed forms, the credit counseling certificate of completion, proper identification, and the filing fee. Check with the court for specific hours (some may close for lunch, or may have different hours because of COVID-19 restrictions). When working with a bankruptcy lawyer, they will file the bankruptcy petition for you.
Send Documents to Your Assigned Bankruptcy Trustee
When you file chapter 7 bankruptcy in Ohio, you will be assigned a Trustee, an office that handles the administration of bankruptcy cases. The trustee may require specific documents for your hearing and will want to review them in advance. After filing, you will be notified what these specific requirements are. You must be sure to provide any documents to the trustee well in advance of any deadline. You should also receive notice of when your creditors' meeting (341 meeting) is scheduled. Again, the services of an experienced bankruptcy attorney can guide you.
Attend the Second Bankruptcy Course
As required by Ohio bankruptcy laws, after filing chapter 7 bankruptcy in Ohio, and before you attend your 341 meeting, you must complete your second required bankruptcy course. Find out more information about the second bankruptcy course here. After you complete the second course, you must provide the court with your certificate. If you're working with a bankruptcy attorney, provide a copy of the certificate to him.
Attend Your 341 Meeting
In Ohio, you will be required to attend one court hearing when filing for Chapter 7 bankruptcy, the Meeting of Creditors or 341 meeting (named after the section of bankruptcy law that requires this meeting). You will be meeting with the bankruptcy trustee, not a judge. The meeting is usually brief, but you will need to bring both your government issued identification (driver's license) and social security card. The trustee reviews your case, and may ask you questions about your income, your assets, and your debts. If you provided complete information in your bankruptcy forms, this will usually go quickly and smoothly. Sometimes, the trustee asks for additional documentation or to file an amended form. Again, an experienced bankruptcy attorney can advise you. The key is to respond to the trustee quickly and provide any additional documentation.
What About Your Vehicle?
In any bankruptcy case, dealing with a major asset like a car is always a top concern. If you own your car outright, and the vehicle is valued under $4,000, you should have no problems, you will probably be allowed to keep the car. If you financed the vehicle, and you wish to keep it, you must be current on your payments at the time you are filing chapter 7. If you are behind on payments, and cannot catch up in a reasonable amount of time, you may need to surrender the vehicle. If you wish to continue making payments, you will have to re-affirm the debt so the vehicle is excluded from the bankruptcy estate. An experienced bankruptcy attorney will be able to advise you on where you stand with your vehicle during your initial consulting meeting.
Final Steps to a Chapter 7 Case
After you successfully navigate the filing process, attend your 341 meeting, and provide any additional documentation, you must wait for your case to be processed and your debts to be "discharged." You (and your attorney) will receive notification that your case is complete. After that time, you no longer legally have to repay any of the discharged debts. Take a deep breath and appreciate how well the bankruptcy system works in Ohio!
Bear in mind that you will likely receive new offers of credit, since you are likely debt-free (and you will not be able to file Chapter 7 bankruptcy again for eight years). Be careful and read offers carefully, they may be loaded with high interest rates or severe penalties for late payments. Take it slow, and heed the advice you received in the credit counseling courses on how to manage your credit using a budget and proper planning.
Bankruptcy Attorney Nearby
For a local expert in bankruptcy issues, with extensive legal experience and a nearby lawyer in the Central Ohio area, it will be difficult to find a better bankruptcy attorney to represent you than David A. Bhaerman. David is compassionate, caring, and non-judgmental in his approach to helping his clients navigate their way through financial challenges.
To determine if Chapter 7 bankruptcy will help relieve the stress of your current financial situation, call 614-834-7110 for a free initial consultation. You may also use our convenient scheduling form on this page to book an appointment.